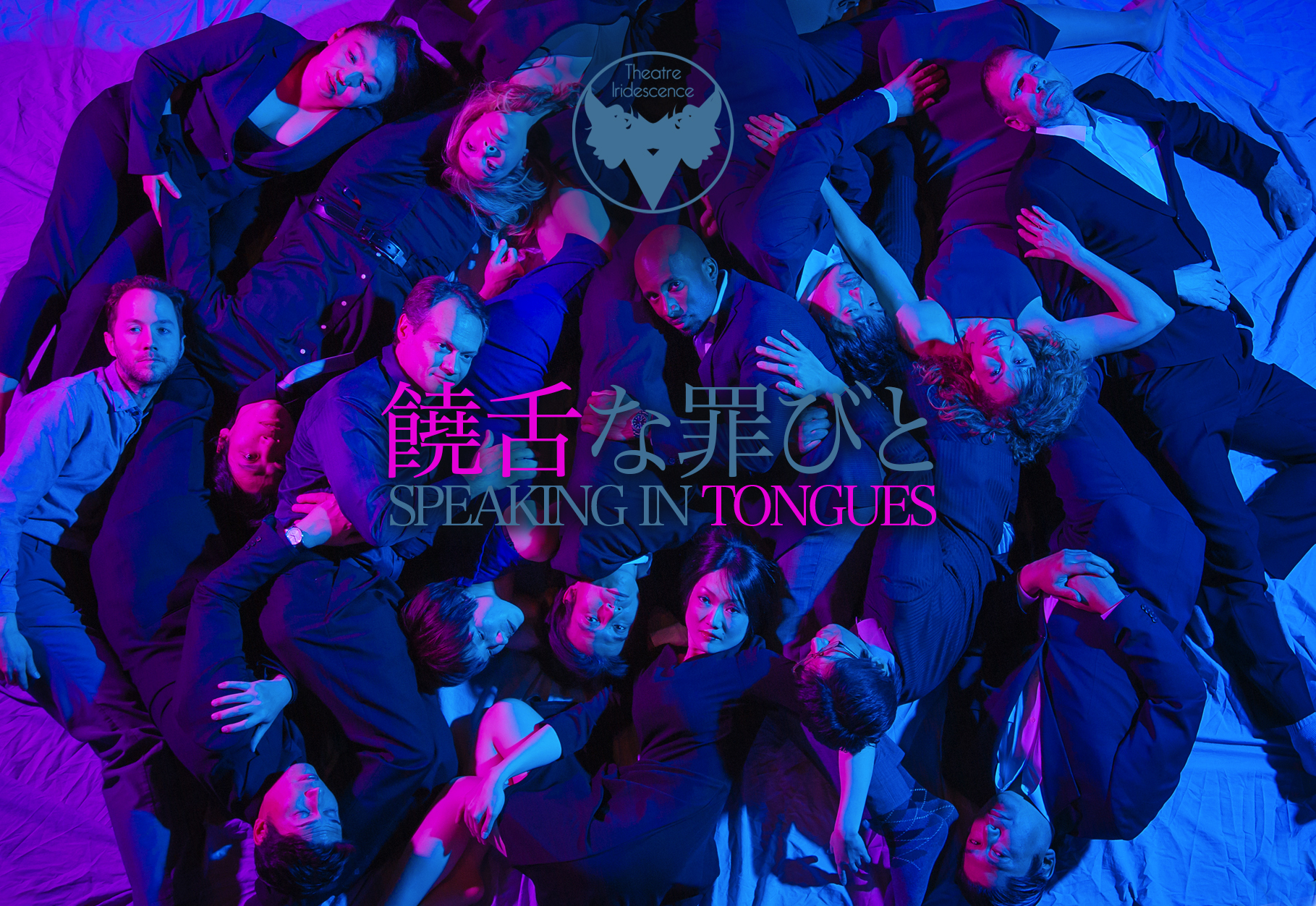 Venue・会場:
Chikusa Playhouse 千種文化小劇場
https://goo.gl/maps/kjFWKdVmYVx
Show Times・開演:
6/7(金)@15:30(B組) @18:30(A組)
6/8(土)@12:00(B組) @15:00(A組) @18:00(B組)
6/9(日)@11:00(A組) @14:00(B組) @17:00(A組)
※洋キャスト・International Cast=A組, 和キャスト・Japanese Cast=B組
※開場は開演の20分前です/Doors open 20 min prior to shows.
DOUBLE BILL DISCOUNT 日英両公演鑑賞割引について
Individual audience members who have purchased advanced tickets to both an English and a Japanese show will receive a cash back discount. Please bring both tickets to the "double bill cash back" counter in the theatre foyer on the day of performance.
NOTE that two tickets for the same show are NOT eligible for the discount.
英語版と日本語版の両公演チケットを購入された方は、キャッシュバックによる割引が受けられます。公演当日に両チケットを劇場ロビーの「キャッシュバックカウンター」へお持ちください。
どちらかあるいは両方のチケットが当日券の場合も「キャッシュバックカウンター」にて1,000円のキャッシュバックが受けられます。*同公演のチケットは割引対象外
Tickets・チケット
Student ADV・学生前売券.......……...2,000円
ADV・一般前売券..………………............3,000円
DOOR・当日券...................………….......4,000円
There is a discount for those who want to see both versions, please read the section related to this below for details.
PURCHASE・購入方法
1) TICKET PIA・チケットぴあ (PCODE・Pコード:492-367)
2) Nadya Park (8F) Ticket Guide・ナディアパーク8階チケットガイド
3) Aichi Arts Center, Play Guide (B2)愛知芸術文化センター、プレイガイド(地下2階)
CAST・キャスト
A組: 洋キャスト・International Cast B組:和キャスト・Japanese Cast
Leon・リオン........……….. Gordon Rees 菊正
Sonja・ソンニャ...……….. Leah Turner 伊藤 整子
Jane・ジェーン.....……….. Aya Kawakami 近藤 有香
Pete・ピート.........………… James Ovenden 水野 恭輔
Valerie・ヴァレリー……. Aya Kawakami 長尾 みゆき
Sarah・セーラ.......……….. Leah Turner 成瀬 亜希
John・ジョン........………... James Venema 川瀨 邦成
Nick・ニック........…………. Ritchie Croan 山本 仁
Neil・ニール........………….. Mario B. Long   阿部 慶彦
CONTACT・お問合せ
nagoyatheatre@gmail.com
090-6406-1723